S2 E05

TOWN IS BY THE SEA
Anna Rheingans / Joanne Schwartz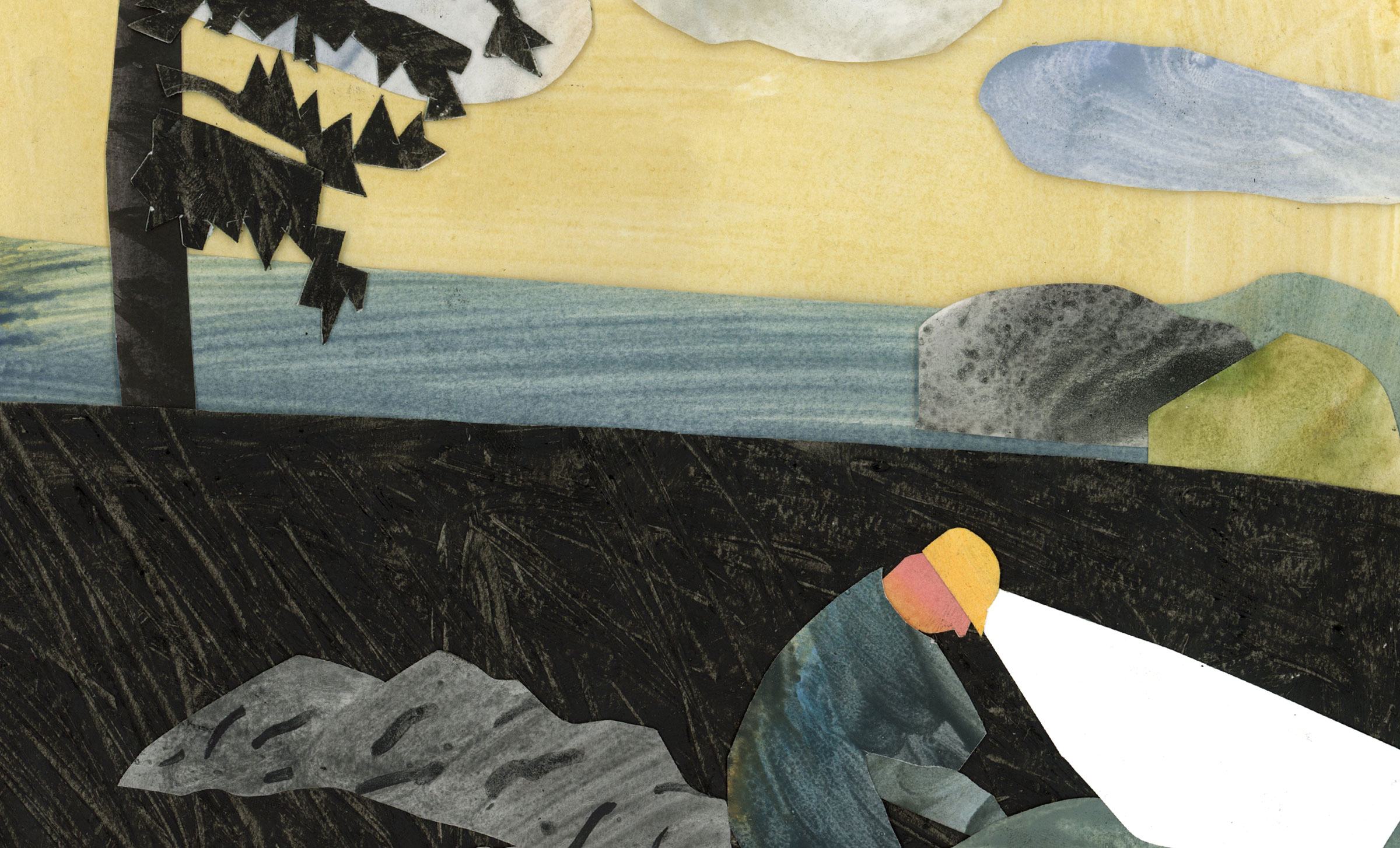 An audio picture book conjuring impressions from a childhood spent in the coastal mining communities of Nova Scotia
"My father is a miner and he works under the sea."

Portraying a day in the life of a young boy growing up in a seaside mining town on Canada's Cape Breton Island, Joanne Schwartz's Town Is By The Sea is a richly evocative and award-winning piece of contemporary children's literature, and an ideal candidate for a sonic theatre adaptation.

In this Soundworlds production, we follow Davey as he describes his daily routine: from waking up with the sea sparkling outside his window, to playing with his friends, buying groceries for his mother, and visiting his grandfather's grave. Throughout the day, his thoughts keep returning to his father, working in the coal mines deep beneath the town.

Taking original illustrator Sydney Smith's extraordinary images as a starting point, composer and violinist Anna Rheingans (of folk duo The Rheingans Sisters) situates the story within an evolving musical soundscape that captures all of the subtlety and ambiguity of the book. With a palette inspired by the Celtic fiddle music that gives Cape Breton its unique musical identity, Rheingans paints sonic "illustrations" that depict Davey's exterior and interior world as one of cheerful surfaces and obscure depths, tranquility and noise, the comforts of everyday ritual and the constant proximity of danger.

Made possible with the support of Arts Council England and the High Commission of Canada in the United Kingdom.
Directed by
Pat Eakin Young

Music composed and performed by
Anna Rheingans


Sound design and mixing:
Ross Flight

Text by
Joanne Schwartz, adapted from her 2017 book with illustrator Sydney Smith

Davey:
Vox Smith

Mother:

Deborah Christine

Father:
Pat Eakin Young

Additional voices:
Tom Andrews
Isabel Deroy-Olson
Omar Ibrahim
Margo Kane

Text copyright © 2017 by Joanne Schwartz. Illustrations copyright © 2017 by Sydney Smith. Recorded by arrangement with Groundwood Books.