S2 E08

ARE YOU READY, BITCH?
Travis Alabanza / Mwen


A new sonic theatre commission about the power of being outside together
"This is how we walk.
We bringing carnival to these streets"

For our season finale, we've commissioned an original sonic theatre piece from writer, performer and theatre-maker Travis Alabanza — author of Burgerz, Overflow, and the forthcoming None of the Above.

Four of the trans gurls prepare to leave the house: a seemingly mundane act that sparks a riotous collective fantasy and ultimately transforms the grey and hostile London streets into a pulsing stage for queer spectacle. With a winning mixture of poetics, playfulness and shade, the quartet play their own Greek chorus, lending epic grandeur to their everyday odyssey through the neighbourhood, while London-based DJ, producer and composer Mwen provides the original club-ready score, rendering each hysterical vignette in bold music-video colouration.

Strutting a fine line between utopian reverie and revenge fantasy, Are You Ready, Bitch? offers a glorious ode to queer visibility and trans sisterhood, as well as the ambiguous power of appearing extraordinary in an aggressively ordinary world.
Written by
Travis Alabanza

Music by
Mwen

Performed by
Chloe Filani
Afi
Alexis Meshida
Ebun Sodipo

Directed by
Pat Eakin Young

Sound design and mixing:
Ross Flight


S2 E07

iLOOP
Aminita Francis


A hip-hop theatre chronicle of mental breakdown in global lockdown
In the first of our Season 2 commissions, Soundworlds presents the debut solo project of multi-talented musician and theatre-maker Aminita Francis: one of the co-creators behind BAC Beatbox Academy's phenomenally successful Frankenstein: How To Make A Monster.

In February 2020, Aminita had just embarked on the opportunity of a lifetime: touring the world for two years, performing an award-winning show for international audiences, spending her time doing what she loved. Yet just six weeks later, she found herself back at home again, locked down with the rest of the world and reeling from the abrupt conclusion of a five-year relationship. Crippled by insomnia and unable to access mental health services, she is left alone with just her thoughts, her ghosts and her loop pedal.

In a virtuoso deployment of layered vocals, song and spoken word, Aminita stages her own one-woman intervention, taking musical inspiration from the relentless cycling of obsessive thoughts and the flattening of time experienced during months of isolation. Within this sonic space constructed from voice and beats, she adeptly navigates her own mental and emotional interiority, steering through past trauma towards the hope of future healing.

iLoop was co-commissioned by Camden People's Theatre
Written, composed and performed by
Aminita Francis


Additional music and production by
Matt Huxley

Sound design and mixing:
Ross Flight

Directed by
Pat Eakin Young

S2 E06

WORK
Joana Nastari / Char Bickley


A new audio adaptation of Joana Nastari's award-winning theatrical love letter to strippers
Soundworlds is delighted to present this reimagining of writer and performer Joana Nastari's debut play Fuck You Pay Me, which enthralled audiences and smashed stereotypes back in 2019, with its deeply nuanced, furiously political and frequently hilarious exploration of sex work.

We follow phone-addict and secret stripper Holly as she navigates a typical shift at a London strip club: a workplace like any other, with its moments of boredom and frustration, camaraderie and competition, secret crushes on co-workers and tiresome encounters with difficult clients. Yet the mundanity is soon disrupted when an ominous voice message arrives, which forces Holly to confront the shame and stigma which still afflict sex workers across our society.

Playing with the real and imagined intimacies of the strip club and theatre, WORK invites the listener to share Holly's world in intimate detail, with richly textured ASMR-inspired sound design and a banging favela-funk score by DJ and composer Char Bickley that carries us through the night's adrenaline-fuelled highs and crushing lows, to the commute home.

Directed by
Bethany Pitts


Written by
Joana Nastari

Music by
Char Bickley

Sound design and mixing:
Ross Flight

Dramaturgy by
Bethany Pitts & Pat Eakin Young

Episode producer:
Ellen Spence

Holly: Joana Nastari
Phone: Chloe Petts
Franky:
Gabriela García
Alexa/Manager:
Shian Denovan
Kitty/Host: Maedb Joy
Bill/Ben/Stephen: Tom Andrews

David/Lars/DJ/Barman: Omar Ibrahim


S2 E05

TOWN IS BY THE SEA
Anna Rheingans / Joanne Schwartz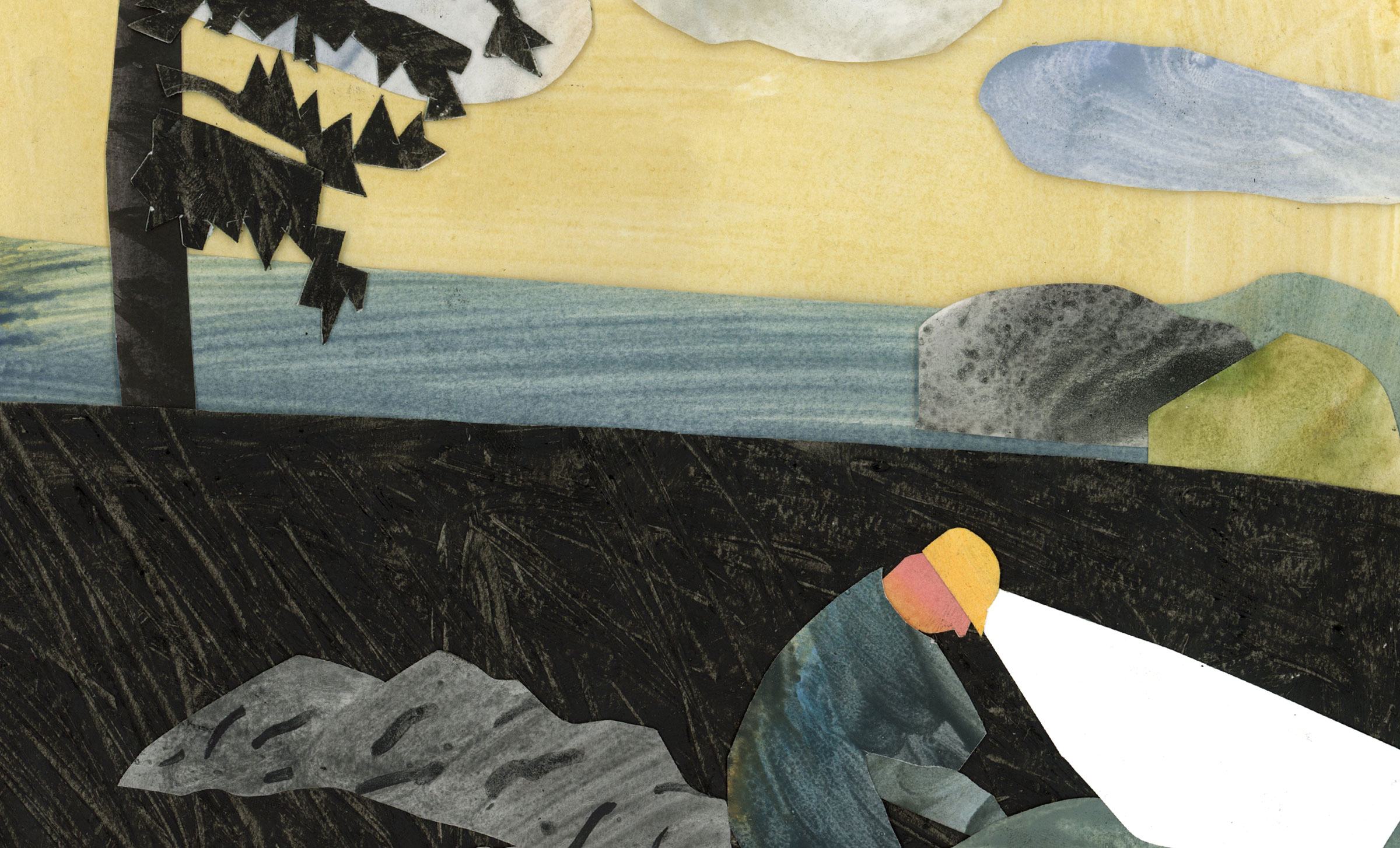 An audio picture book conjuring impressions from a childhood spent in the coastal mining communities of Nova Scotia
"My father is a miner and he works under the sea."

Portraying a day in the life of a young boy growing up in a seaside mining town on Canada's Cape Breton Island, Joanne Schwartz's Town Is By The Sea is a richly evocative and award-winning piece of contemporary children's literature, and an ideal candidate for a sonic theatre adaptation.

In this Soundworlds production, we follow Davey as he describes his daily routine: from waking up with the sea sparkling outside his window, to playing with his friends, buying groceries for his mother, and visiting his grandfather's grave. Throughout the day, his thoughts keep returning to his father, working in the coal mines deep beneath the town.

Taking original illustrator Sydney Smith's extraordinary images as a starting point, composer and violinist Anna Rheingans (of folk duo The Rheingans Sisters) situates the story within an evolving musical soundscape that captures all of the subtlety and ambiguity of the book. With a palette inspired by the Celtic fiddle music that gives Cape Breton its unique musical identity, Rheingans paints sonic "illustrations" that depict Davey's exterior and interior world as one of cheerful surfaces and obscure depths, tranquility and noise, the comforts of everyday ritual and the constant proximity of danger.

Made possible with the support of Arts Council England and the High Commission of Canada in the United Kingdom.
Directed by
Pat Eakin Young

Music composed and performed by
Anna Rheingans


Sound design and mixing:
Ross Flight

Text by
Joanne Schwartz, adapted from her 2017 book with illustrator Sydney Smith

Davey:
Vox Smith

Mother:

Deborah Christine

Father:
Pat Eakin Young

Additional voices:
Tom Andrews
Isabel Deroy-Olson
Omar Ibrahim
Margo Kane

Text copyright © 2017 by Joanne Schwartz. Illustrations copyright © 2017 by Sydney Smith. Recorded by arrangement with Groundwood Books.

S2 E04

CARE
Quote Unquote Collective


A multicultural, multi-national, multi-lingual rallying cry for a radically new approach to childcare
Award-winning Canadian company Quote Unquote Collective have received international acclaim for their distinctive brand of genre-defying performance, combining physical theatre with intricate a cappella vocal music to address urgent sociopolitical themes. Soundworlds is delighted to co-present their new audio piece CARE, in which Quote Unquote co-directors Amy Nostbakken and Norah Sadava bring their polyphonic storytelling approach into the realm of the sonic.

In July 2021, following the pandemic, Canada announced $30 billion of investments in what should become one of the most comprehensive public childcare systems in the world. And yet, across the globe, the overall picture is much bleaker. In CARE, Norah and Amy construct an urgent plea for universal childcare out of verbatim text from interviews with parents and caregivers from around the world, conducted in preparation for their upcoming live production Universal Child Care.

Pinballing between the many indignities and injustices of this essential yet under-discussed dimension of social life, Quote Unquote Collective's CARE crafts the resulting cacophony into a highly musical collage, lending striking cross-cultural harmony and infectiously insistent rhythm to its urgent demands.

Made possible with the support of The Broad Stage, Ontario Arts Council and Canada Council for the Arts.
Crafted by
Amy Nostbakken & Norah Sadava

Interviews conducted and translated by
Vicky Araico, Lisa Karen Cox, Seiko Nakazawa, Amy Nostbakken & Norah Sadava

Additional mixing and mastering by
Matt Smith

'Love Letter from a Father' performed by

Akosua Amo-Adem

Music composed and performed by
Amy Nostbakken

Featuring the voices ofMolly Armstrong, Miali Coley, Martha Friendly, Ida Fugli, Saffiya Hasan, Tomoko Komura, Heidi Langille, Stacy McClendon, Sophia Mohamed, Seiko Nakazawa, Peter Nostbakken, Akane Ohori, Norma Perea Mauricio, Rose Plotek, Jeff Pinto, Nanaho, Noemi Ramos Lozano, Alma Rosa Camacho, Stefanie Sourial, Katie Swift, Meike VanGerwen, Mara Verlič, Mana Yumii & Eleni Zaharopoulos